Welcome to Gary W. Johnson's ("GW") page.


Gary W. Johnson ("GW") is a teacher and an engineer. Some folks talk about how "it takes a rocket scientist", well, he really was one. Actually, in addition to rocket work, he did things a lot tougher than mere rocket science during a 20-year career in defense weapons work. He did start his own consulting firm during that time, Expert Technical Services, a one-man show. He still operates it.


Defense work essentially dried up for "experienced" folks in the mid 1990's. The first job he found after layoff was university-level teaching at Minnesota State in Mankato, then known as Mankato State University. GW was originally a one-year sabbatical replacement, and got extended to 18 months. The program was an ABET-accredited one in automotive and manufacturing engineering technology. GW ended up teaching all their design analysis courses, and more. He learned how to start cars at -30 F, dead cold soaked, among other things. He got ASE-certified in engine diagnosis and repair, while at MSU. He also started working on his PhD while at MSU. (It seems that, for some odd reason, academia likes teachers with terminal degrees more than it likes wide and deep, actual and practical, experience in what is to be taught.)


GW returned his family to Texas in 1997 by taking a split teaching and research position at Baylor University in Waco, Texas. For 2 years, he taught in the Aviation Sciences department, and did alternative fuels test and certification work in piston and turbine airplanes for its chair. That chair was none other than Dr. Max Shauck, well-known for his research into alternatively-fueled aircraft. Max's many exploits include winning a trophy for the first trans-Atlantic flight on ethanol fuel. Together, he and GW certified an ethanol/gasoline dual fuel Piper Pawnee with the FAA.


He worked for a mechanical contractor for a couple of years, doing fire protection engineering. He also worked for an environmental cleanup and engineering firm for a while. There are many fire protection systems around the Waco area that he had a hand in. He also continued consulting for Baylor, in alternative fuels.


GW got himself certified to teach in secondary math, and went to work teaching at a couple of area high schools. This interest in a teaching job also led to evenings teaching at McLennan Community College (MCC) in Waco, Texas, as their one and only instructor of engineering. Finally, he landed a day job teaching math at Texas State Technical College (TSTC) in Waco. That is where he is today, although he still teaches engineering evenings at MCC.


GW does all kinds of things out on the Idea Farm. Besides building cactus-killing tools (the "Kactus Kicker" that he invented), he has done alternative fuels work in cars, and more. That work includes an ethanol-fueled old-time VW "beetle", and an ethanol-fueled Farmall-H tractor. More such projects are in the works. GW has designated the tool chest workbench in his shop that gets used for ethanol fuels work as the "Center for Practical Ethanol Car Research", or CPECR. (He does have a twisted sense of humor).


GW is also quite opinionated, and frequently shoots his mouth off with guest columns in the Waco "Trib" newspaper. Some opinions are just too long for that format, so he has a blog (GW's Blog Spot) Many different topics will eventually get covered there. If you like rabble-rousing as much as GW does, or simply like to stand in the corner and shout "The Emperor has no clothes!!", you might enjoy perusing that blog site. It has a link to bring you back to the Johnson home page, or your browser's "back" button will take you right back here.

GW presented a poster paper at a meeting held April 27-30, 2009 in Granada, Spain. This was an international conference on defending the Earth against the threat of impact by asteroids and comets. At the meeting, GW got to have lunch with Apollo 9 astronaut Rusty Schweikart (head of the B612 Foundation), and to spend a cocktail hour with Romanian cosmonaut Dumitru Prunariu (Mir space station 1981, now head of Romania's space program).

It was GW's first trip overseas, and was quite an experience. His high school Spanish was quite "rusty", but enough came back that he could cope. Granada is a beautiful city, and he enjoyed touring around after the meeting, including the Alhambra monument. GW wishes Americans would learn to use their trash cans: He saw no litter in Granada, and no clean-up crews, either. What he saw was people actually using their trash cans!

All these varied experiences have led GW to put together some interesting power point presentations. He is happy to present for any group that wants to hear, and he would be happy to testify on the technical items before any governmental group or agency. Click here (Presentations List) to see the current list, but bear in mind it is always growing. Contact data for GW are included directly on that list for your convenience.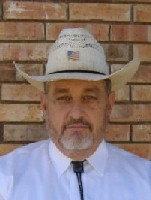 GW the College Professor - 2007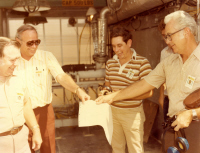 GW and defense industry comrades
after a ramjet test - 1983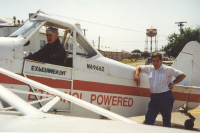 GW and Max Shauck before a flight test
of the ethanol Pawnee - 1999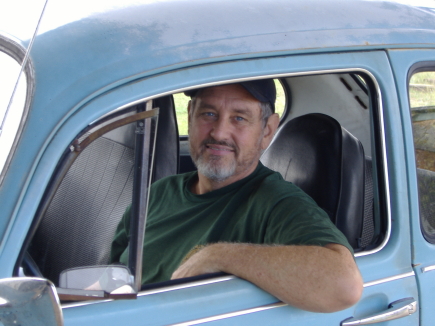 GW in the ethanol VW - 2006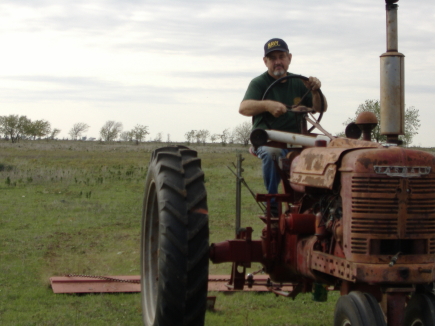 GW on the ethanol Farmall - 2006